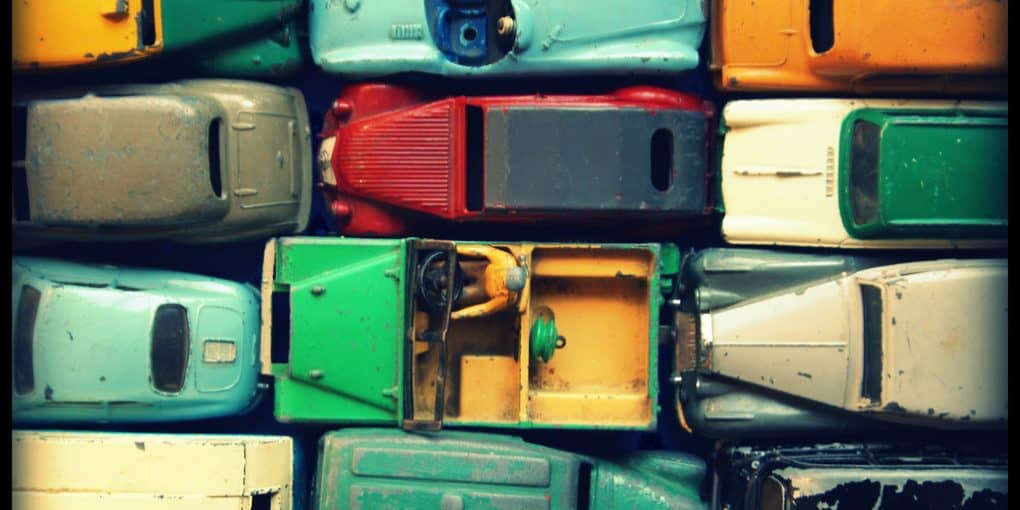 Selling on the Highway to Hell
I was lucky to make it alive…
When I finally pulled into Austin yesterday, I parked my car, closed my eyes, exhaled a huge sigh of relief and expressed true gratitude for having arrived safely.
The traffic on I35 from Dallas to Austin is horrible on the best of days, but this trip was pure HELL.
At least 6 traffic arresting accidents with injuries (or worse).
The high speed traffic came to jarring, nerve-wracking halts several times. Each time the speed picked back up, pissed off car-jockeys tried to make up for lost time by driving erratically and foolishly putting themselves, their families and others at total risk.
I saw one guy in my rear view mirror with Ohio plates. He honked his horn, flashed his lights and flailed his arms at me, as I slowed for another traffic jam. He swerved into the next lane attempting to pass, only to get stopped directly next to me.
His wife, not 6 feet away, embarrassingly looked out her window and stared right into my eyes, circled her finger next to her head and mouthed the words "He's CRAZY!". I can only imagine the agony of being trapped in that metal box with him for 11 hours from Ohio.
Another fool in a minivan full of kids took to the shoulder. For a brief second, I could see his kids laughing excitedly as they sped by stopped traffic at 80 MPH oblivious to the danger their idiot father had placed them in.
No doubt it was somebody driving like this that caused the 15 car pileup we came upon outside Waco. Broken glass and crumpled metal littered the highway as fire engines, ambulances and emergency workers frantically tried to save seriously injured people on the side of the road as passengers gawked out their windows.
Madness…
Craziness…
Stupidity…
INSANITY!!!
For our return trip home, Sherri and I decided to take a different route. We charted a course on proven, safe roads and checked out the traffic before we departed.
Crystal clear.
No traffic, no stoppages, solid green on Google Map.
It tacked on an additional 25 miles, some of it on smaller, slower roads. However, this route took us through lovely towns, picturesque scenery and provided plenty of opportunity to break, freshen up and recharge.
We had a lovely dinner in a small town and arrived safely home cutting a full hour off the maddening first leg on the "Highway to Hell".
Today, as I reflect back upon our trip, I can't help but think of the impatient driver flailing his arms in frustration because he was lost amongst the masses and couldn't control his situation. Or the reckless minivan captain that blindly put everybody around him in peril by driving too fast for conditions where he didn't belong.
It reminds me of business owners I know that are disgusted because they can't differentiate themselves from the crowd, taking them too long to reach their destination (success?).
Or even worse, owners and salespeople that jump into the "fast lane", choosing what they think is an open road, but really could be an imminent path to disaster.
In his book, "The Road Less Traveled", author M. Scott Peck lists the importance of "Discipline" as the first of four essential values to achieve fulfillment and growth.
After all, it takes…
Discipline to avoid the dangerous crowded highways.
Discipline to avoid doing what everybody else is doing just for the sake of doing it.
Discipline to chart out a safe route.
And especially…
Discipline to stay the course.
Let me light the path for you, the savvy business owner that wants to avoid the Highway to Hell and yearns for the Road Less Traveled by successful, disciplined, responsible entrepreneurs.
My Top-Rated course "Ecommerce Marketing Strategy: Repeat Sales Email Sequence" will show the way (Don't be fooled by the name, this course will help you know matter what type of business you are in, even if it is not ecommerce).
***********************************
Click here to Snatch a Hefty Discount
***********************************
Go ahead…
Pick your path.
Follow me and I promise to get you home safely.
Bon Voyage!

Steve "Captain Discipline" Rosenbaum
P.S. For the next 3 days, you can grab a hefty discount on my Top-Rated course "Ecommerce Marketing Strategy: Repeat Sales Email Sequence"
Photo credit JippaFlippa