Testimonials
Testimonials are very important to me. I would greatly appreciate if you would please leave one for me here. Thank you, Steve 🙂
---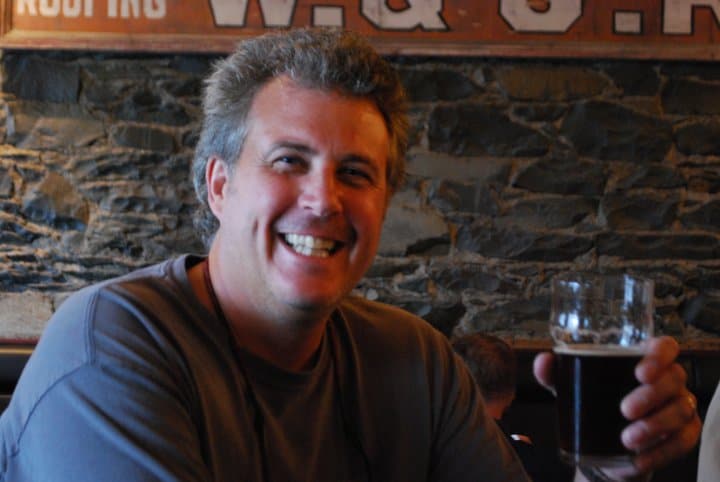 Your follow up system is the best I've ever seen... I want you to build one for my company!
Mark Edmondson
Owner
Southern Shutters, Shades & Blinds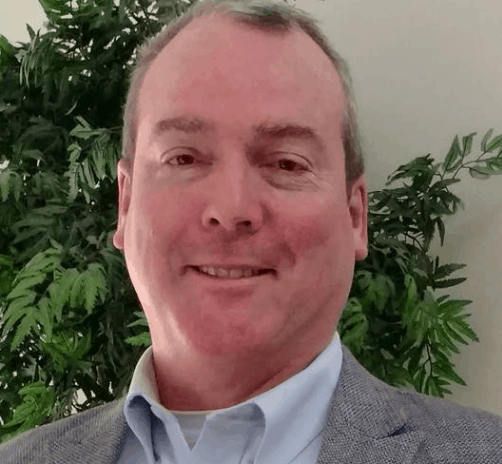 Within 90 days of being introduced to Steve I took his concepts, that I'd never been aware of or used before and went to a company where I had some high level connections. After discussing with them their follow up efforts, which were (as they always are) poor I proposed and signed them up for a $24,000 campaign that provided 10 touches to the 1650 clients in their database and closed 3 new clients worth over $3,000,000 over 3 years.
I have assisted clients in generating millions in new revenue using Steve's Back End Automation strategies.
Jay Harmon
Atlanta, GA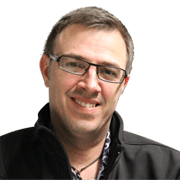 Steve's teachings opened my mind to a 'new way' or marketing, and then to how I could become a consultant and sell my services to new clients. So much so, that I was able to quit my 9-5 job and start my own marketing business.
SalesCPR has been my most successful, but Consultant Profits has also been invaluable.
I will let my client say it for me:
"We estimate that client response has doubled with the campaigns associated with Jamie and Honk Marketing. One small email marketing campaign generated nearly $300,000 in sales in a few short weeks, and we had people responding within minutes of the first email being sent!"

– Craig Sproull, CEO, Pioneer Finance, Wellington
Jamie Houston
Honk Marketing, http://www.honkmarketing.co.nz
Wellington, New Zealand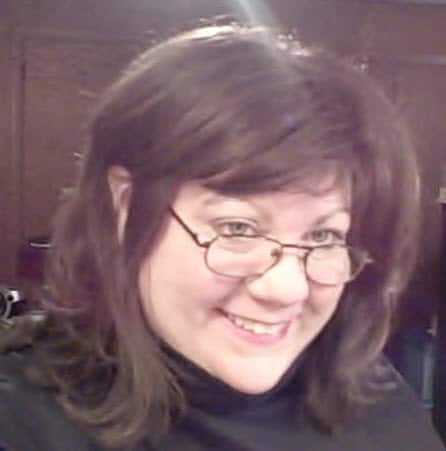 Carol Santella CBYE
I was one of the very lucky participants in the Best Year Ever Program that Steve Rosenbaum and Tina Williams held in early 2016.
That was and still remains one of the absolute best investments I have ever made; one of the best over delivered and useful content packed programs I have ever participated in.
What tops it even more: I cannot begin to tell you that since then, as business and life progressed and brought some challenges, going back over that information once again came through for not only me, but those that got help because my business found improvement because of these two very powerful mentors.
I highly recommend this course/program. You won't regret it ever. Here's to continued success and a heartfelt thank you to you both.
Carol Santella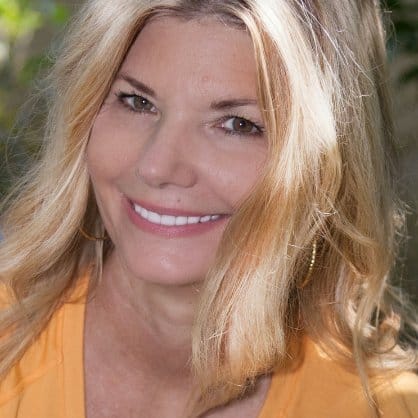 I'm an extremely result's driven coach that because of growth found myself nearing burnout. I decided to change my model and began to pray for God to send me the right person to take me to the next level.

After spending 1 hour with Steve, I knew he had the expertise and vision to make the process grace-filled and profitable. No fluff. No hard sell. Just pure strategy.
I signed up for his 12 session coaching package (which by the way is a steal) in about 5 minutes. I expect to double if not triple wit and it will be a no brainer after seeing his methodology.
What most excites me is the model is one I can share with those I coach.
Hire Steve for a consult... You won't regret it.
Becky Harmon

Steve has years of real world experience that comes through in his work and services. He also has a keen ear for really helping you to move forward. He has the ability to focus on the central issues, identify the real problems, and provide practical real world solutions. As one of the great names in marketing,
Steve Rosenbaum is one of the few leading marketers out there who has developed a genuine ability to really care about other business people and marketers, and then take solid action based on his "listening" and "caring", which are the true cornerstones of long-term business and marketing success.
Top Deal Marketing
Washington, D.C.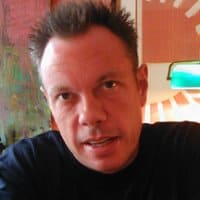 Steve's training is excellent!
Black Cat Creative
Chicago, IL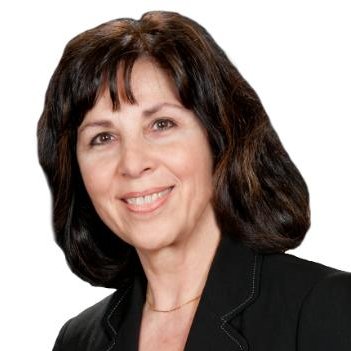 Thank you very much for your inspired teaching!
Steve's thorough approach to attracting clients to my funnel and getting results is what I find most beneficial. His teaching and coaching during webinars is invaluable and I would highly recommend your course to both advanced and new online marketers.
Connect Qualify for LinkedIn is the ultimate training that actually connects with your target market and gets results. I have already received 49 new optins!
Steve has taught me that that clever automation and individualization is what makes a business successful.
Susanna Terry
Light Touch Training
holistictherapiescourses.com
lightouch.co.uk
United Kingdom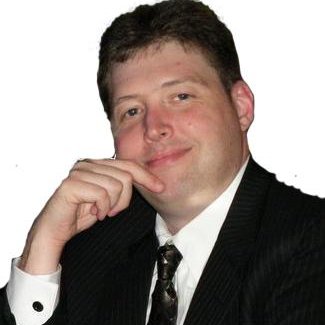 Client Rakes In $18,941.28!
My client just brought in $18,941.28 of sales directly attributable to the Back End Blueprint process I mapped out for them.
I charged a $2500 setup giving them a a 757% ROI!
Steve has taught me how to create processes for myself that bring me clients who want those same processes bringing in customers for them.
R. Calhoun IE
robcalhoun.com
Pittsburgh, PA
ConnectQualify for LinkedIn made me realize there is much more to prospecting and finding qualified leads on LinkedIn that I first thought.
The level of thinking that Steve put into this comes from years of experience building and running actual systems. Plus, Steve is very good at teaching others how to build systems that work in the real world.
If you'd like an automatic prospecting system that builds your authority in the prospect's mind and has them calling you when they are ready to buy then you should get this training.
Rick Caldwell
,
RC Internet Consulting, LLC

"Steve is creative and has high integrity. Steve helped me with a promotional campaign that proved to be very successful. Steve had a limited amount of time and worked day and night to achieve great results. It was a great value, on time, and achieved great results"
Charles Cottle
Author, Financial Expert
Riskdoctor.com
"Steve Rosenbaum is one of the rare visionaries I have met in business today that gets the modern world of communication. If you are seeking someone that knows viral marketing, and excels in sales force management and automation, Steve is your man!"
Rick Davis
Author, Founder
Building Leaders, Inc.

"Steve is a creative and innovative marketer who delivers what he says he'll deliver. He is determined and hungry for your business to succeed, and he'll do what it takes to help deliver results for you…"
Guy Cohen
Best Selling Author

"Steve has been an extremely helpful guy in my architectural practice's search for information on building products and for help with manufacturers' honoring their warranties. I like Steve. He is a man of his word…"
Peter Pfeiffer
Founding Principal
Barley & Pfeiffer Architects

"Steve is a knowledgeable marketing specialist, with a keen understanding of social media and Internet marketing strategies – plus over a decade of experience marketing in "the real world", too. He has a great work ethic, and in my experience is a person I would be glad to have on my team…"
Ray Edwards
RayEdwards.com

"Amoung the miriad of sales management I was associated with over the years, Steve Rosenbaum stood amongst the group of what I call, "The Best of The Best." And reasons for this are the following: Steve always used great skill never taking no for an answer. He always found a way to get the job done, and always a Win Win Win for all
involved. I only know one person on the planet who can top Steve's tenacity, dedication to purpose, family, level of ethics at the highest levels, and he is done writing this recommendation for Steve for now. Steven is totally trustworthy!"
Steve Snyder ccfc
Steve Snyder & Associates
"Steve is a real go getter, he is well connected in Austin and he always has ideas to made your product even better."
Ronald Oswalt
Special Assistant of Athletic Development
San Marcos Baptist Academy
"I had the opportunity to work closely with Steve on a mutual project. Steve brings boundless enthusiasm and great insight to the table with every project. His depth of experience is refreshing and invaluable. I have no reservations referring Steve Rosenbaum to any one or any project requiring a solid, ethically based, confident contributor."
Bill Leamons
Account Executive
CBS 42 KEYETV
FOUR POINTS MEDIA GROUP
"I am blessed to have my personal and professional growth paths cross with Steve Rosenbaum's talents. In the time that we spent one on one, I have not only turned our business around into a well performing machine, but I have personally grown just by speaking with him. It is my pleasure to refer my friends, family, and other business associates to Steve for his great advice and knowledge."
Don Gerstein
Director of Sales and Marketing
Risk Doctor Inc.

"In the time I've known Steve I have been highly impressed with his ability to take complex concepts and make them understandable to those he is working with. Steve's blog at http://SteveRosenbaum.com is one of those whose posts I look forward to reading. You should, too. "Social Media Do's and Don'ts" will help you harness the awesome power of social networking and make that sometimes confusing world crystal clear. In the end, I can simply say: Steve is a top-notch guy and a top-notch Internet marketer…"
Bob Stovall
Owner
Orange Cat Productions LLC
"I wanted to give my recommendation to Steve Rosenbaum. I've know Steve since about 2007 when he worked at BMC West and was involved in helping to adapt that company to new emerging "green building" technologies. Steve is a master at internet marketing. If you are looking to grow your business I can highly recommend that you contact Steve."
Joe Bailey
President
E3 Green

"Steve is an enthusiastic sales professional. He is dedicated in his efforts and has a strong desire to bring sustainability to any business with which he does business. Steve is an optimistic and driven individual that…"
Jeremiah Gore
Senior Project Manager
Toll Brothers

"I first met Steve while he was the regional sales manager for BMC West in central Texas. I was running the purchasing department for a large homebuilder at the time and was in search of good products at fair prices. I found Steve to be an excellent sales manager, he was honest and extremely knowledgeable about his company and their products. He brings a wealth of knowledge and enthusiasm to the table and is always a pleasure to work with…"
David Patterson
Director of Purchasing
Kimball Hill Homes

"It seems the longer I know Steve the more I want get to know him. His talent and knowledge of all things important in todays environment as they relate to the new directions in both the new construction and remodeling industries is critical and right on. Even more impressive is his ability to relate this knowledge not just through the more conventional methods familiar to most of us, but through the new technologies and opportunities available to all of us on the web…"
Adam Fried
President
Select Funding, Inc.
"Steve has a knack for building relationships and making contact with top decision makers with large Fortune 500 companies as well as National and State governnment contacts. I have worked personally with Steve on a large contract with the State of Texas. Steve is detail oriented, very thorough and a seasoned veteran with contract negotiation, product presentation and overall business professionalism…"
Rick Knight
Territory Manager
3M

"Steve was a valuable member of our AM2 coaching group and his insights on Internet marketing and business in general were very valuable to the entire group. His savvy was exhibited repeatedly and he's somebody I'd definitely want on my team…"
Bret Ridgway
Owner
Speaker
Fulfillment Services, Inc.
"We think Steve is very knowledgeable and look forward to working with him."
David Bawcom
Owner
Texas Protax
"I've known Steve now for 23 years. Steve is not only a very thoughtful, and kind person, but as well an extremely intelligent and motivated man. I am continually impressed with Steve's approach towards business and towards life. Steve is a go-for-it guy. I am honored to count him as both a friend and a business contact…"
Matthew Lieb
Technical Architect
RapidApp

"I've been friends with Steve Rosenbaum for over 20 years and have seen what he has done with both his personal and professional life. He is outstanding with everything he has put his mind to do. He is a real go-getter and thinks "outside the box" with everything he does in his business life. I would highly recommend Steve for anything – sales, working with customers, employee relations, whatever you need him for…"
Gary Kravitz
Owner
Millennium Technology Solutions, Inc