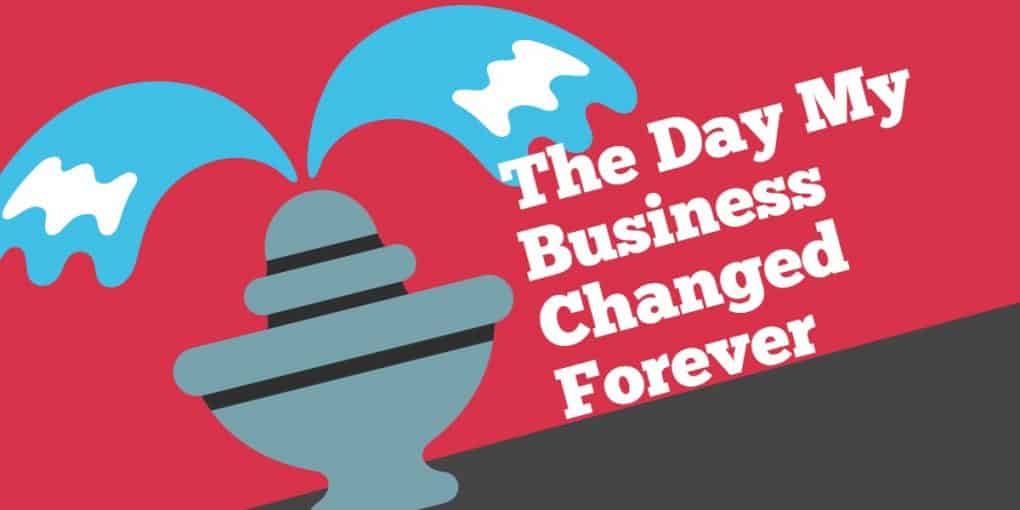 The Day My Business Life Changed Forever…
From Nobody to Global Leader
I remember the day, November 6, 2011…
It was the last day that I woke up with the overwhelming stress, that at that time, was plaguing me every waking moment of every single day.
My head was pounding with the agonizing questions:
"What am I going to do today?"

"Who am I going to talk to?"

"Where's the money, that I so desperately need, going to come from today?"
I remember it so well, because it was the last day I ever had most of those feelings.
Everything changed for me the next day, and I do mean EVERYTHING!
Beginning November 7, 2011, I never had to worry again about who to call or what I was going to do or where the money was going to come from.
Best of all, on that wonderful day, the faucets opened up and my business instantly stopped being a monstrous non-scalable, stress-induced, energy-sucking task-oriented golden shackle company that required my total, constant and direct involvement to make and manage every single penny…
and transformed into a beautiful semi-automated perpetual passive income producer 🙂
and it all happened OVERNIGHT!
WHAT IN THE WORLD DID YOU DO, STEVE??? TELL ME, TELL ME TELL ME!!!
(I can hear your mind loud and clear even while I sit in my office probably thousands of miles away from you!)
Don't worry, I will tell you, but, first, I need to give you a peak at how beautiful my business is today.
A Well Diversified Cash Flow Machine
Like I said, things are a whole lot different today. I have multiple sources of revenue dripping (sometimes even pouring) money into PayPal, Stripe, and 6 bank accounts.
I'm not saying this to brag… but I want to peel back the curtain and show you these things in the hope that I can inspire you to similar success.
Now, I get a regular flow of requests from decision makers that want my help and are prepared to hire me right now (this came just yesterday)…
Success Example #1 - People Wanting My Help NOW

And there's constant passive cash flow even when I'm not working (this is just 1 of my many income streams that my new lifestyle provides. This one alone can provide 8-10k per month and requires no direct work from me)…
Success Example #2 - Passive Monthly Income Streams

And my LinkedIn inbox now looks like this real business people and real companies that want to hire me and explore mutual opportunities…
Success Example #3 - Constant New LinkedIn Connections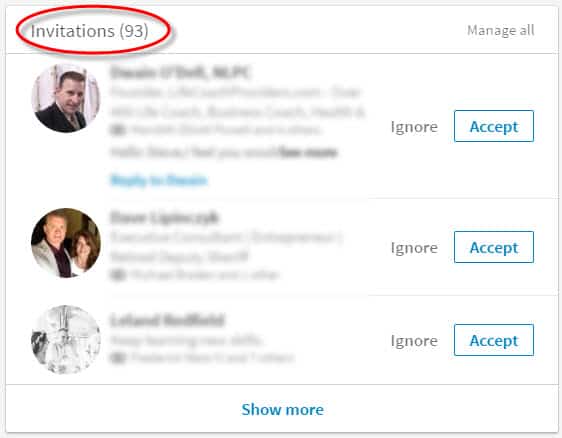 Oh, and there's also people that want to interview me and put me in front of their lists, which expands my influence which also leads to more income…
Success Example #4 - Unlimited Interview Requests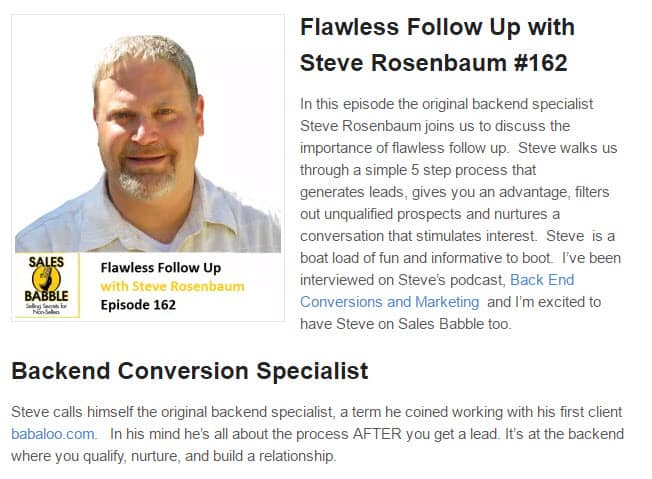 Nearly every day, something is producing revenue for me… whether I'm working, playing, hanging out with the family or even taking a nap?
And it's all because of ONE THING (HANG TIGHT, I'm just about to tell you!!!)
Now I'll be honest, some days are better than others…
Some days, maybe only a few hundred bucks flows into my account overnight, automatically while I sleep.
Other days, scores of people from around the world are working on my behalf to sell oodles and oodles of my products for me, producing thousands of dollars, and most importantly, helping me build my big list (which started from zero on November 7 , 2011 and instantly grew to thousands of satisfied BUYERS!)
OOPS… I let it SLIP!
DID YOU CATCH THAT??!!
I gave you the answer to what changed my business forever… IN ONE SINGLE DAY!!!
YES, JUST DOING ONE THING MADE ALL THOSE CHANGES IN MY BUSINESS AND IN MY LIFE!
On November 7, 2011 I launched my FIRST PRODUCT!
And the rest is HISTORY!
Will launching your first product do the same things for you?
The long, legally-correct, FTC-Mandated answer is that I can't promise you any specific results from anything you buy from me or from anything that I tell you to do.
But, the realistic, commons-sense answer is that just by having a product:
You have something that some people may want to buy every day whether you work or not…
You are recognized by some as a thought leader that they want to listen to…
You have affiliates around the world that want to work for you on commission with no money up front…
You have a list of buyers and prospects that you can reach out to at anytime to produce revenue and explore opportunities…
The list goes on and on and on…
One last thing I need to tell you…
I had help.
I paid somebody $1000 to show me how to do it.  It was money that I had trouble pulling together at the time, but I knew that if I wanted to achieve success quickly, I needed to know the success-shortcuts, and avoid the painful mistakes.  I could only get that from somebody that had already achieved what I wanted to achieve.
How to get the ideas out of my head into a product people wanted to buy (I KNOW you have great ideas in your head!).
How to package my product into something that inspired people to take action right away.
How to make my package appealing to JV partners so that they would and could sell it for me and help me grow my list.
How to deliver my product so that buyers could get it instantly without flooding my help desk with nagging problems.
Yes, I paid a lot of money for that help, and it was 100% worth it.
You need to get that help, too…
But it won't cost you $1000…
It won't even cost you a fraction of that.
In fact, you can get trained by somebody I know and trust… somebody that I met virtually just weeks after I launched my first product, and somebody that instantly earned my respect because of his knowledge, and most importantly because of his integrity and sincerity.
This guy is the real deal…
His name is Darren Monroe.
And Darren has put together a package that I can only wish I had access to back in 2011.
It will show you everything you need to do, and the price for the entire package is so reasonable that I can't see how anybody serious about finally creating their own product would even hesitate to grab everything Darren has to offer.
But truthfully, you will need a couple more things.
(Make sure you do this first and do it right now) You will need to make yourself a promise to do what Darren says. Go through the course, and get your first product out the door.
(Highly Recommended) You will need a way to connect with your new world wide audience and instantly deliver your message. For that I recommend getting started with this webinar package which just happens to be on sale right now (the annual price that you can steal this for is just a little more than I pay every single month!)
In just a few weeks, you could have one of the most important days of your life, just like November 7, 2011 was for me.
Special (Just Announced)
Would you like Darren and I to personally help you bring your ideas to life?  
I just got off a call with Darren and he agreed to hold a special inner circle mastermind session for the first 12 people that invest in themselves by getting Darren's entire package (yes, there are 2 excellent OTO's, that if you're serious about finally turning your burning ideas and passions into consistent revenue generators you will want to get.) Plus, add this one of a kind special bonus and you've got some real heat working in your favor… just like I had when I had my first successful launch.
My Second, and most Personal Bonus
Show your commitment to me by investing in all of Darren main product and 2 OTO's PLUS, get WebinarJEO today from my link, and I will give you not 1 but 2 private coaching sessions ($1000) value. This special bonus is only valid on purchase made through my links in this post, and must be dated before 5/23/17. Once, I receive proof of purchase, I will reach out to you to schedule your calls.
BONUS: Group Coaching
(first 12 Qualify)
Get LIVE help from both Darren and Steve.
Finally, get the ideas out of your head and into reality so that you can start generating ongoing income FAST!!!
To Qualify: Be one of the first to get Darren's main product
and both OTO's.
Qualifiers will be contacted within 2 days.
If You See this Notice, then there are still spots available
when you order right now