3
Show Me Your Back End – Again!!!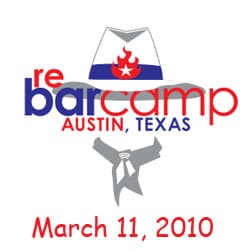 Once is never enough!  Or maybe I should call this Show Me Your Back End… The Sequel!  Or the Back End that Ate Austin.
I am very excited to announce that I will be presenting the new and improved, super-duper, highly automated (but simple to use) follow up system that will turn your leads into clients.
It all happens at RE BarCamp in Austin, March 11, 2010 (right before SXSW).  Sign up now!
A special thank you to all of our sponsors and especially RealtySitesPlus.com and Pacesetter/Reytex Homes, our Lone Star and Cowboy Partners!
Comment below, let me know you'll be there (and what you'd like to know about your Back End… or just give me a better name for the darned thing!)
P.S. I'll be posting updates on my Facebook Fan Page so follow me now!