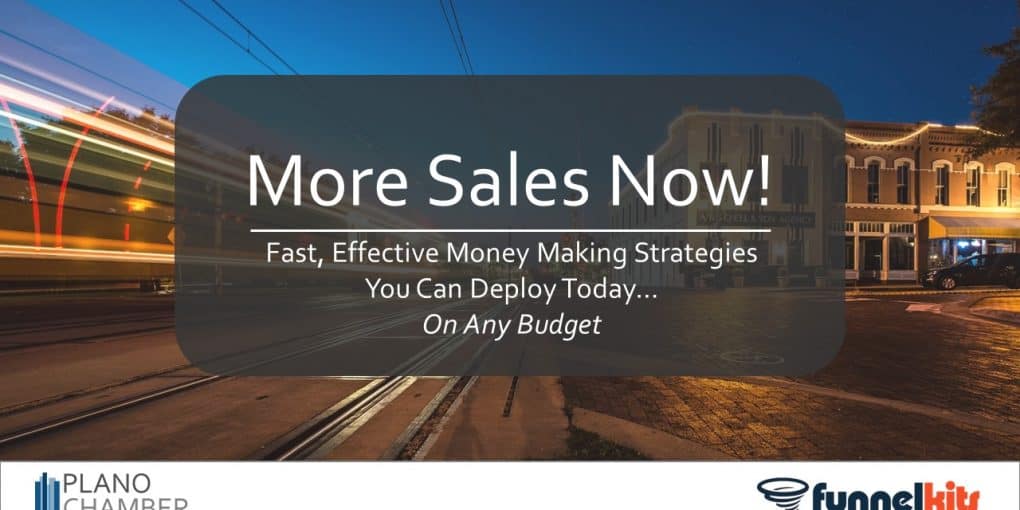 Plano Chamber of Commerce Slides
Welcome Plano, Chamber of Commerce friend!
Below are the files I promised you at my recent Plano of Chamber of Commerce presentation. You will find a copy of the slides from my presentation, and link to the digital version of my book "The Back End Blueprint.
Before you download them, I want to tell you about two important upcoming dates:
First of all, thank you to all of the people that have taken me up on my $50 30 minute discovery meeting offer.  I'm very glad that I was able to get you started, and look forward to working with those that have asked me for more help.
Tomorrow is the last day to schedule your $50 30 minute discovery meeting with me. After tomorrow, the price goes back up to the regular $500.
Order your Discovery Meeting now.
After I receive notice of your order, I will contact you within 1 business day to schedule a time.

LinkedIn seems to be on everybody's mind! I think each and every person I've spoken to since the presentation has asked me about LinkedIn. I decided to schedule a free "LinkedIn Success" training webinar for next week to show you how to attract new customers.  Register below if you would like to attend.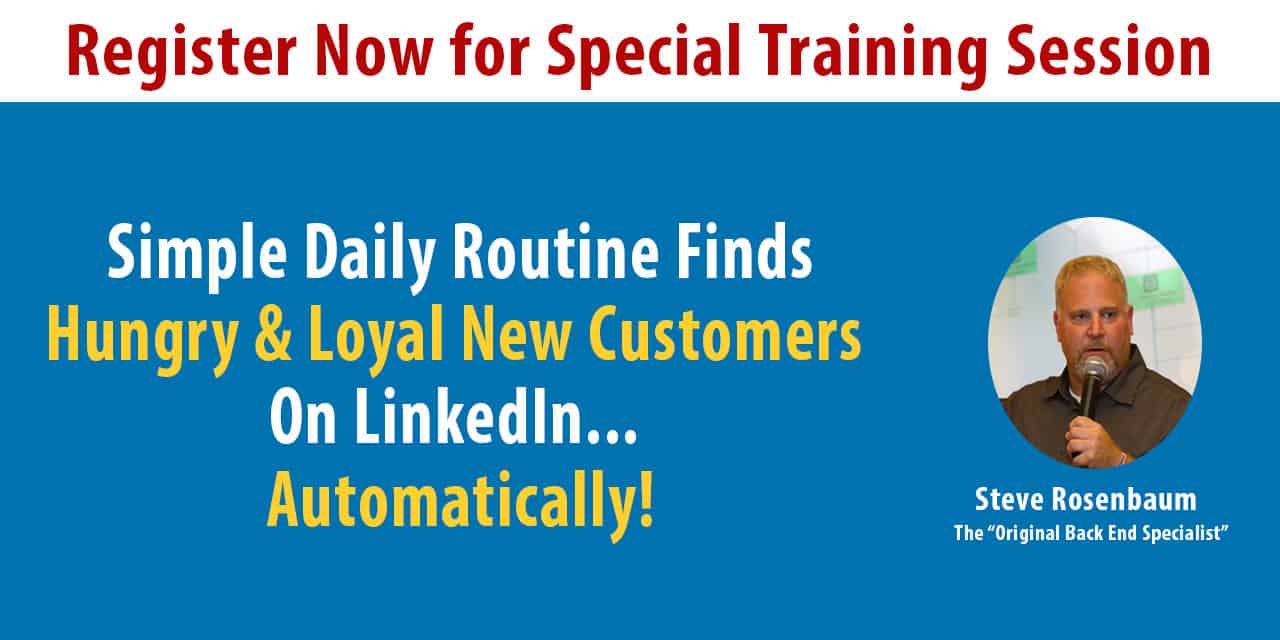 Thank you again.  Please bookmark this website or call me at 8888-818-0039 and let me know whenever I can help you "Follow Up Flawlessly!"