Innovation Management – How to Inspire Creativity in the Workplace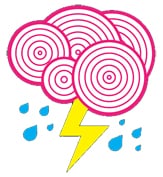 Listen and learn the art of innovation management. This week I was the guest on WCR Live Radio Program with the host Ryan Shaughnessy The topic was how to create a culture of innovation in the workplace.
Ryan inspired a bit of creativity in me, as well. You'll never believe what he got me to do live on the air! Hint: I ended up providing all listeners with a secret link where they can download a free copy of my Big Bad Home Sale book.
Listen to the show below and snatch your BBHS book!
[audio:http://d3xdsm37ptvir.cloudfront.net/audio/WCRLive20100513.mp3]