5
How to create a strong radio ad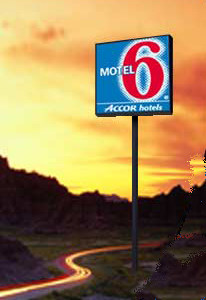 Tom Bodett's Motel 6 radio ad campaign is often credited for turning around a struggling California motel's business and launching them into an international powerhouse.
Can the success of that campaign be duplicated in today's new media world?  How should businesses use radio?  These were two questions I wanted answered at a radio advertising class I attended Wednesday afternoon.
Border Media, who owns several Austin radio stations, invited me as a guest to learn how businesses should use radio advertising as a part of their overall marketing strategy.
Karen Travis, from Advantage Systems, Inc. delivered a thought provoking presentation with several very interesting facts about radio strengths.  One in particular, really resonated with me:
Radio is the best marketing medium to reinforce a message by combining with other media.
Think about it…  Aren't you usually doing something else while you're listening to the radio?  That makes a lot of sense to me.  I often have the radio on while I'm browsing the web, or driving my car.  Wouldn't a billboard have far more impact if you noticed it at the same time an ad  for the product played on your radio?
How many creative ways can you think of using radio to reinforce your website?
Who is going to leave the light on for you?
Motel 6 capitalized on some of radio's strongest benefits:
People remember things they hear on the radio.
Radio has a retention rate of 92%, better than most other forms of advertising.
Radio plays to the "Theater of the Mind". Most people have a mental image of Tom Bodett, which helps them remember his name and Motel 6's name.  If you want to have some fun, look for a picture of Tom Bodett. I bet he looks a lot different than you thought!
Radio production and airtime is very inexpensive relative to TV and newsprint advertising.  This allows you to broadcast with more frequency and reach to get your message out to a broader audience.
As you know, I am a strong proponent of using all media to reach the broadest audience and to fill your marketing funnel.  The takeaway I got from Karen was that a properly formulated radio campaign is a key component of a successful offline and online marketing strategy for your business.