2
Andrew Carnegie Credits Mastermind Groups For His Success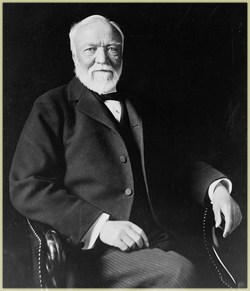 Andrew Carnegie, and many business tycoons of years gone by, understood the exponential power gained by focusing the talents and skills of small teams of people into mastermind groups to excel on a single goal or task:
"It is the fuel that allows common people
to attain uncommon results."
– Andrew Carnegie
Many of today's business leaders also credit master mind groups for their success.
Within the next few weeks, I will be organizing a series of mastermind groups, focused on individual topics, for today's business leaders. The first three topics will be:
Blogging: Beginning to advanced; setting up a WordPress blog
CRM: Setting up and getting the most out of any CRM system
Audio/Video: How to produce great podcasts and videos without spending a lot of time and money
My goal is to make my mastermind groups the single best investiment you have made in your career.  These mastermind groups will be for serious professionals who understand the need for active participation.
By design, I will have to limit the number of people in each group to make sure that each person receives the maximum benefit.  That is why it is important for you to register in the form at right and send me a personal email (steve [at] steverosenbaum[dot]com) telling me which group you would like to participate in.