You've got to see this… Here are the exact steps for an internet campaign that immediately got my client's instant results and leads from data they had been sitting on for a long time.
You probably have information like this in your system, too.  What could you do if you could drill down and find the needles in the haystack?
A carefully crafted newsletter strategy will build trust in your customers and prospects and make them want to do business with you.  Here are 9 easy tips and newsletter ideas to make your newsletters more interesting, and easier to assemble and send out.
1. Build Your List – Everybody you meet should be given the option to join your newsletter.  Several of my clients just finished the Austin Home and Garden show.  They took in hundreds of contacts.  I hope they don't  make the mistake of thinking all these people are ready to be their customer, RIGHT NOW.  But there's a good chance that many of them are looking for valuable information that will help them make their buying decision when they are ready.  If you do these types of shows, make your first post show contact an invitation to receive your newsletter… with no obligation.  Also send out a Free Case Study featuring a customer testimonial and interview.  They will appreciate the valuable information.
2. Keep On Schedule – Give yourself deadlines and stick to them.  Schedule time to do your research and write your articles.  Develop a reserve of content so that you can easily find womething to include instead of having to constantly write under the pressure of a deadline.
3. Use Digg and Google Reader – These are great services for finding content.  Mark your favorite articles so that you can always come back to them.  You can include links in your articles to those articles or you can use the information to write your own. Here's a great article: "How To: Use Google Reader Like A Rockstar"
4. Summarize Your Blog Posts- Keep your newsletters short.  Post your long articles, with details, pictures and links on your blog for everybody to see, and summarize those posts in your newsletter.  Use trackable links in your newsletter so that you can see which posts are most popular.
5. Automate – I use Aweber to manage my newsletters because they have automated the entire process and made it a no-brainer for me.  You can choose whatever look and feel you want from their templates.  They create the summary posts from your blog entries, and they provide the subscription forms for you to capture contact information.  Plus they have all the trackable links and reporting that I need to analyze each mailing.  There are many services out there to choose from, but Aweber is a recognized industry leader.  That's why I have used them for the past 5 years.
6. Write Case Studies about your Customers – Talk about a Win. Win, Win!  Your readers love success stories.  They want to know how others have solved the problems they are facing.  Who better to tell the story than your satisfied customers?  Third party testimonials are very powerful… when they are authentic.  Your readers will love the stories.  Your customers will appreciate the recognition, and you will get the benefit of the great press!
7.  Sell by Teaching – People don't like to be sold.  But they do like to be educated, and they will buy from the experts they trust.  Make at least 75% of your content informational and educational, and no more than 25% of your content should be "Salesy".
8.  Include Resourceful Links – People love to find good new resources, articles and videos.  Share your favorite places with you list.  They will appreciate you for it.  By the way, have you bookmarked my $1,000,000 Rolodex"? There's tons of goodies for you here!
9.  Pay Attention to Your Numbers – You want to keep track of each mailing and track its performance.  Pay attention to how many were sent, how many bounced, how many were opened, which links were clicked, what time of day and what day of week the mailing was sent.  Track different subject lines and content.  You will soon learn what is most effective for your readers.  Once again, Aweber is a great service that makes this easy for you.
Remember, building trust is a function of time, frequency and quality.  Use your newsletter to keep in front of your audience on a consistent basis, and they will turn to you to solve their problems and do business with you.
Here is the first of the "Show Me Your Back End" videos tying into my presentation Monday at Virtual Real Estate BarCamp. (Register now for VREBC if you have not done so already).
Make sure to also subscribe to this blog using the form at right or below, because on Sunday, I am going to send out a study guide to help you tie it all together.  Only subscribers will get the study guide, plus they will be the first to know about each new video.
What do you think of my back end?  Please share your comments and questions below?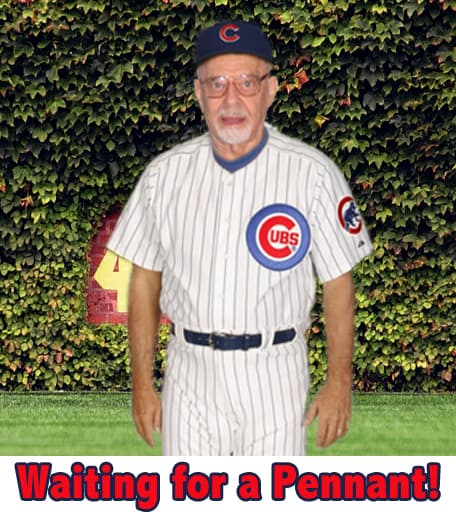 RIP Grandpa. Today, My dear grandfather, one of my idols and inspirations passed away at 96.  He is joining the tens of millions of Bleacher Bums in the sky that never did get a chance to see that pennant.  I guess watching them blow 2 of their 3 three to the Pirates made him realize that this wasn't going to be the year, either.  RIP Grandpa.  Find a TV with the Bulls on!
Here's a story a wrote about Grandpa waiting for a Cubs Pennant in 2009.
Just got finished with a chat. Pretty scary stuff having a dialog with somebody you know is a thief. Check out the chat log below. I called my Friend's place of work immediately when I finished the chat. Maybe somebody will be able to catch him at Western Union.
PS: He's trying to chat with me now to see if I've gone to Western Union
Facebook Chat with Thief:
[MS]
8:41am
how are you doing??
how are you doing??
[You]
8:42am
Hey M! Doing well and you?
[MS]
8:42am
Am not good at the moment……..I and my family are in some deep mess right now
[You]
8:42am
I hope you mean the blizzard
[MS]
8:43am
We are currently stuck in London,UK..last night i and my family traveled to London on a short vacation unfortunately we got mugged at a gun point
I was hurt on my head,writing you in tears now as we speak All cash and credit card was stolen off including cell phone,it was a brutal and scary experience
[You]
8:43am
Holy Shit. Nobody was hurt?
OMG. Can I get in touch of any family for you?
[MS]
8:44am
We are freaked out here,have been to the embassy and the police they are not helping issues at all i was ask to come back in three weeks time….Thank God we still have our life and passport saved.I Need your help??
[You]
8:45am
how can I help?
[MS]
8:45am
Our return flight leaves in 3hrs from now but we are having problems settling the hotel bills and the hotel management won't let us go until we pay the hotel bills
I need you to Loan Me some money to settle my bill and also take a cab down to airport..I will def refund it back as soon as we get back home
[You]
8:46am
How much?
[MS]
8:46am
900
[You]
8:46am
will that be enough?
[MS]
8:46am
yes
You can wire the money to me through western-union all you need is name on my passport and location
[You]
8:47am
M, would love to help you, but how do I know it's real?
[MS]
8:47am
if i was not the one i won't have asked you to send the money to my name,as we both know i will need some kinda of identification at the bank or western union before cashing the money…as this point i will want you to know that you are my only hope.
[You]
8:47am
OK, give me all the info I need to get it to you.
[MS]
8:48am
ok
Name : MS Address : 7 Walworth Road London, SE17 1RL, United Kingdom
got it
[You]
8:49am
What's the name of the hotel you are at?
[MS]
8:49am
do yo know any western union outlet around you there
[You]
8:50am
I'll find one.
When do you these this by?
[MS]
8:50am
ok..how long will it take you to have done and get back to me on time
[You]
8:51am
I can leave in 10 minutes
[MS]
8:51am
ok
let me give you email
me2you201@hotmail.com
[You]
8:52am
Good luck, M. I hope all goes well.
got it. thanks
JVPress is a new wordpress theme that makes Kajabi style launches dead simple.  Many of you asked how I put up this very successful campaign that has earned nearly 100 comments on Facebook, as well as over a thousand video views and countless shares via Twitter and other social networks.  This video case study shows you exactly how JVPress ties it all together.

Best of all, unlike Kajabi, JVPress does not charge a monthly fee.  Plus, you maintain control of your own domain instead of handing over the hosting to an unknown 3rd party.  JVPress is a very affordable theme that will deliver you powerful results.
Full disclosure: I highly recommend JV Press because of the great results it gives me, and therefore participate in their affiliate program which are tied to the links in this post and my rolodex.  Should you think that I'm not deserving of a referral fee, simply search for their website and visit it directly.  Either way, give JVPress strong consideration for your social media promotional strategy.
Get your Google Wonder Wheel Back! What happened to the Google Wonder Wheel? The new "Google Instant" has dispaced it. Not to worry, this video will show you how to get the Wonder Wheel Back.
This is important because subscribers of my newsletter will soon learn of my new product that shows you how to use the Google Wonder Wheel to find the best LSI relevant keywords to drive traffic to your site. Subscribe now in the form at right!

Take a Ride down the "Big Hairy Hill" with me!
My new Cedar Park and Leander Real Estate video series is going to remind you of playing "Where's Waldo"! See if you can guess where I am as I take you on driving tour of one of the most scenic areas in the Austin area.
If you'd like to look for homes for sale or available lots in this beautiful area that's close to Lake Travis, downtown Austin and the new Capital Metro train, call me now at 512-553-5159.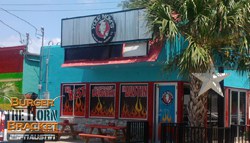 I thought I knew the best Austin restaurants for handmade gourmet burgers, but today I learned a little secret. Your Mom's Burger Bar blew me away! A friend told me about this tiny little shack at 1701 East Cesar Chavez, Suite B, so I decided to give it a try.
Finding it isn't easy. In fact, there seems to be another business located at that address. But Your Mom's is tucked in the back, just off of Cesar Chavez and Chalmers in East Austin (I guess that's what they mean by "Suite B!").
The burgers are massive, 1/2 lb. and hand formed. But the secret is… Your Mom's "Stuffs" many of the ingredients inside the burger, so the flavors cook throughout and explode over your taste buds.
A look at Yelp tells me I'm not the first to find out about this place. They have over 170 reviews and are averaging well over 4 stars. They also were a part of 104.9 The Horn Radio's Burger Bracket competition and faired pretty well. Put this on my favs list for one of Austin's Best Burgers.
What's your favorite Austin Burger?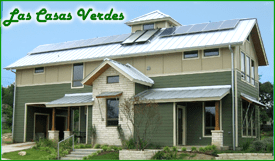 Austin builder David Martin is not one of those "Green Builders" trying to make a quick bucks by using a few green building materials and tossing out some energy efficient buzz words.
Vote for Las Casas Verdes to win the 2010 Green Home Challenge.  Select  #9, "David M"!
David is the real deal… He's as green as they come.  In fact, for the past 5 years, David and his wife have lived aboard their 42′ sailboat.  Sustainability and conservation of water, energy, and fuel is a daily routine for them.
David's been designing buildings for over 30 years and is the developer behind Las Casas Verdes.  Las Casas Verdes is the first all-solar, "eco-friendly" subdivision in the Southern United States.  The contemporary green homes are designed to maximize energy efficiency and utilize residential solar energy systems.
Help make Austin the "Greenest"!
Vote for Las Casas Verdes to win the 2010 Green Home Challenge.  Make sure to vote for #9, "David M"!