11
How To Start A New Blog and Get Google Indexed Fast!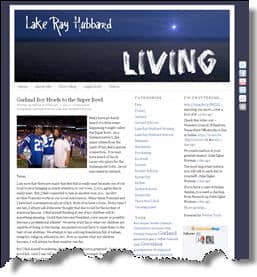 Congratulations to Sylvia Seabolt and Gale Dunn on their new blog Lake Ray Hubbard Living.  The ladies asked me how to start a blog for their real estate business.  So I provided them with a complete turnkey solution.   It took less than 24 hours to deliver a fully functioning wordpress blog package.   In addition, the site is fully linked to social media sites like Facebook, Twitter and YouTube.
The ladies have been doing a great job posting!  The best part… the site's been up about 1 week and  Google has already indexed more than 20 pages!
If you're not blogging, you need to start.  I can help you set up your blog, customized to your tastes.  In addition, I provide personal training, plus, give you access to over 1000 world-class internet marketing training videos that show you how to drive tons of traffic to your site.
Contact me via email at [email protected] and let me know how I can help you.