SteveRosenbaum.com is the Home Builders Associations Newest Member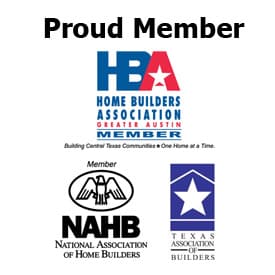 I'm very excited to announce that SteveRosenbaum.com has  joined the Home Builders Association of Greater Austin.
This is a community of extremely sharp, talented and proud business people that are fighting the tough fight against a very stubborn economic climate.  I am pleased to contribute to the success of the industry by teaching my fellow members the sales and marketing skills, both online and offline, that I have honed over my career.
I have uploaded the logos of the HBA, as well as the National Association of Realtors and Texas Association of Builders to my website in support of these fine associations.